Now more than ever, images are increasingly prominent within news stories. In a world where most readers skim online news, they can be the only piece of information, aside from the headline, absorbed by readers.
That's why we're excited to announce a new feature now available in the Agility media monitoring tool – AI-powered image monitoring.
We've gone beyond text-only media monitoring to match the increasing prominence of images within the news and give the full picture of coverage to PR & communications professionals.
There are two main ways users can take advantage of this first-of-its-kind feature:
1) Image results in text-based search: We've enhanced our text-based search results by including images that appear in online news articles.
This enhancement allows PR professionals to determine the impact of an article in a way that words alone could not, including how compelling, on-message and shareable a story is. Similar insights for competitor, industry and other related keywords provide insight into public perception and brand identity.
2) Image-based search: Our all-new image search option can scour for images relevant to keyword searches. Powerful machine learning models can identify objects or logos within an image, or use metadata to determine the content of an image – returning those images along with the articles they appeared in.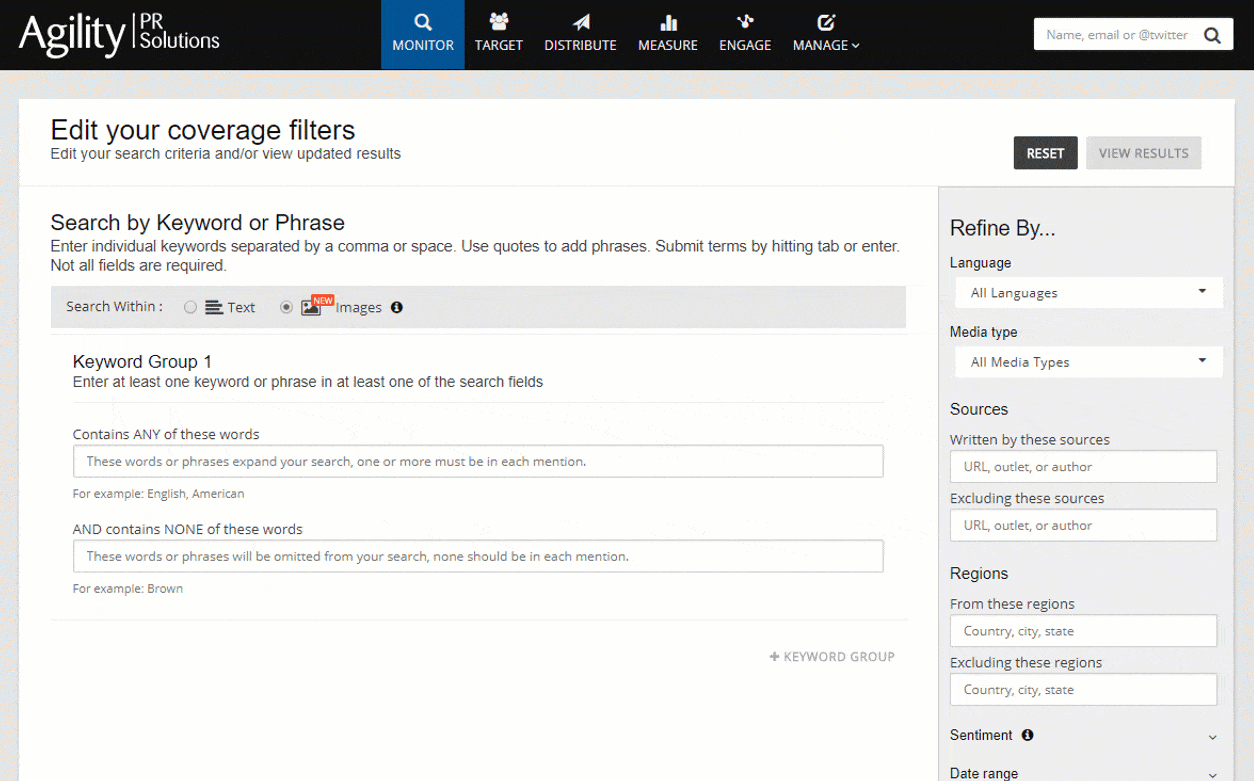 This first iteration of image monitoring focuses on online news, the highest value earned media coverage. We're providing this first of its kind functionality free of charge to all Agility media monitoring clients and we will be expanding sources and capabilities in future releases.
Check out this helpful support article on Image Monitoring to help you get started and contact us if you have any questions about this capability or would like to add it to your Agility subscription.