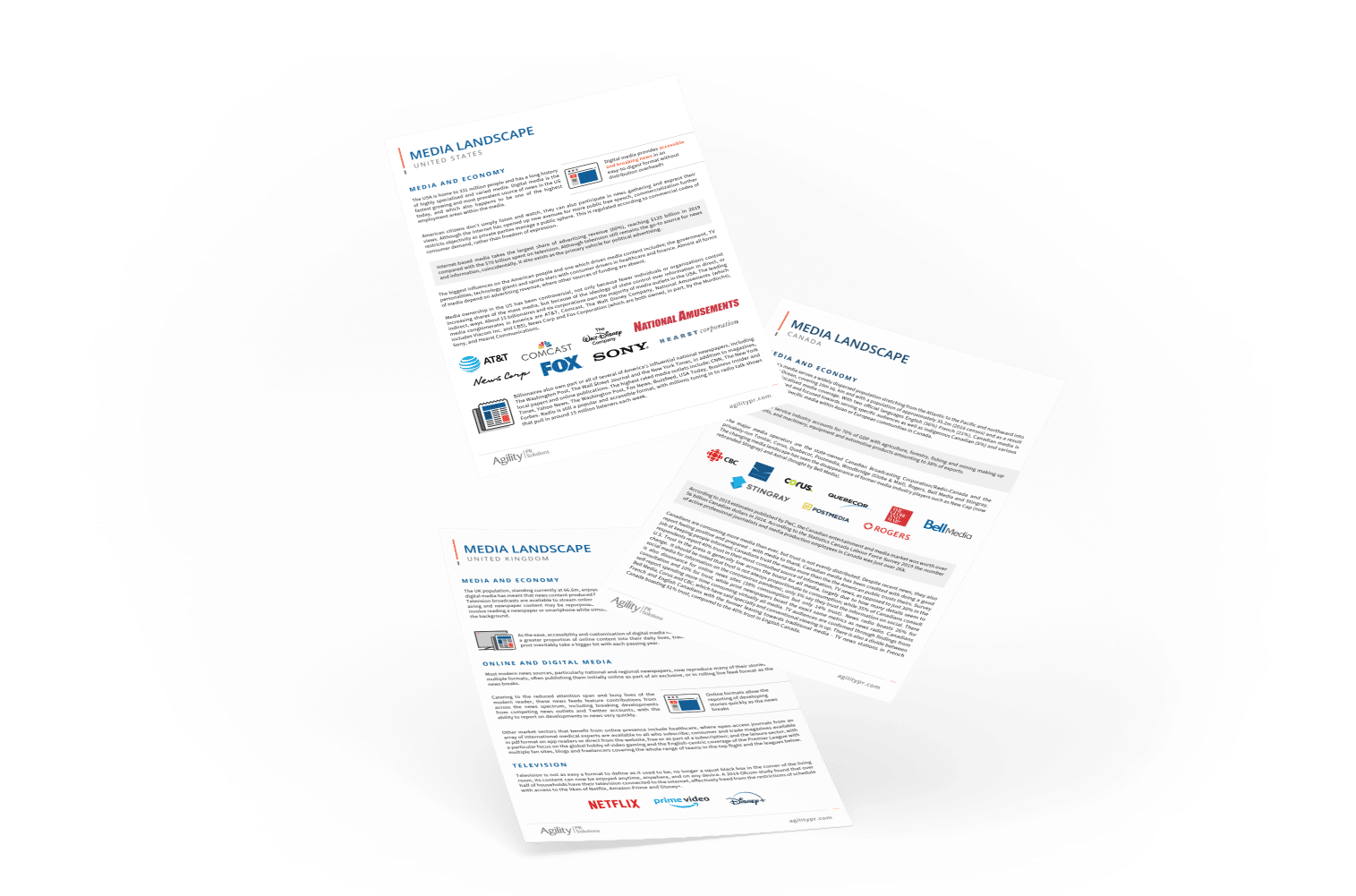 MEDIA LANDSCAPE


WHITE PAPERS
Expert Analysis on Canada, the United Kingdom, and the United States
Are you looking for a deep dive on the current media landscape?
You've come to the right place! 
Experts from the research team at Agility PR Solutions have published three white papers dissecting the media landscapes in Canada, the United Kingdom and the United States.  
Each individual country was meticulously researched to bring you the most specific, relevant and accurate look at the current media environment. Inside you'll find: 
Media and

 

the

 

economy

 

Examination of media

 

by

 

type 

 

Major outlets to note

 

Current

 

challenges
Plus, each paper dedicates a section to the challenges the COVID-19 pandemic has created for journalism.  
Put these FREE resources to work. Read one or all today!
Read the White Papers
Sign up to receive your white papers and occasional emails about PR news and resources.
We take your privacy seriously & will never sell your info. You are free to opt-out at any time. Privacy policy