Your Story. Our Expertise
Delivering critical awareness through media insights.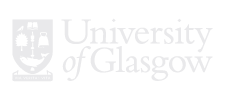 Make sense of your PR & Comms through custom insights
Agility Media Insights+ is a technology and services solution for enterprise organizations. Backed by our award-winning AI-enabled technology and a team of expert media analysts all over the world, Media Insights+ provides organizations with the critical awareness necessary to stay one step ahead of the competition. 
With a deep understanding of your organization's goals, our team of media insights specialists leverages years of experience and technological know-how to deliver the actionable insights and critical awareness necessary to make more informed business decisions. 
Through custom briefings and personalized reporting, we present a clearer view into the effectiveness and value of your public relations, communications, and competitive intelligence efforts. 
The best brands in the world leverage Agility Media Insights+
Media Monitoring & Analysis
Stay on top of your earned media coverage and engagement to better understand the true return on investment of your PR efforts. 
Crisis Management
Get ahead of a story before it becomes the story and give your team a head start on effectively managing potential crises. 
Executive Briefings
Wake up to fresh insights, analysis, and peace of mind with our custom executive briefings – expertly tailored for your executive audience. 
Reputation & Brand Insights
Gain a clearer understanding of your brand reputation by separating signal from noise to see how your narrative is being perceived across channels. 
While our AI-enabled proprietary technology cuts through the noise to surface critical data, it is our Media Insights Group that provides the human intelligence to draw out the critical insights necessary to extract maximum value. Stationed around the world, our team of experienced analysts work closely with our customers to understand their business objectives and goals – all to prescribe a custom media insights solution that best meets their needs. 
With expertise across local markets and industries, our team can seamlessly provide global insights and critical awareness – becoming your trusted partner for media intelligence. 
Get started with a free custom media briefing
Complete the form to request your free discovery call and media briefing.
Enterprise Media Intelligence Services FAQs
blank
What is the price of human-curated media monitoring and custom PR measurement services?
Pricing for human-curated media monitoring and custom PR measurement services varies depending on the scope involved. We recommend booking a free consultation to get a sense of your needs and pricing options.
What types of custom PR measurement reports can you provide?
We can provide any type of PR measurement you need to succeed. Whether it's media quality scoring systems, extensive social media analytics, detailed coverage heat maps, or more, we can deliver custom reports that meet your needs.
Do you have any client references?
Yes! Our clients love to share the success they've experienced with our media intelligence services. Check out our top client success stories to learn more.